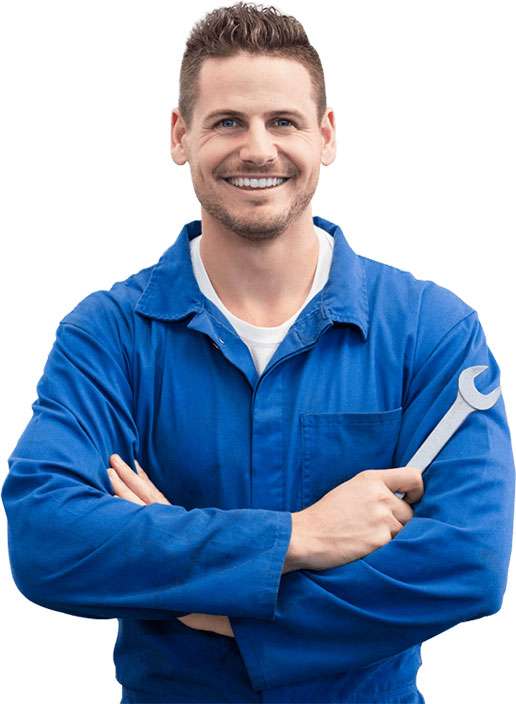 Questions?
Our experts are ready to help
FAQ
Questions and answers
How long will it take for my order to ship?
Orders usually ship within 1-3 days from the Warehouse. If an Item happens to be backordered and or delayed, we will notify you within 24 hours of your purchase of the circumstances.
What if I received my order and it is damaged or incorrect?
If your order was delivered incorrectly and or damaged, we require that you reach out to us within 48 hours of delivery to Notify us and we will work with you to get it corrected in a timely manner.
What if i need to service and or repair my equipment?
EZ MedBuy is a dealer and provider of major medical equipment and supplies brands. While we do not offer and repairs and maintenance, we do work with many repair companies and technicians around the Country that we can refer you too. Contact our customer service department and they will be more than happy to connect you with the right technician and or get you the correct parts needed.
Can I return my Item if i am not satisfied?
EZ MedBuy does offer a 30 day return policy if you are not 100% satisfied with your order. Please carefully review our Return Policy located in the bottom of our main page.
Can items be shipped to another Country?
While we cannot guarantee International orders, we may be able to ship international for you depending on the Country it needs to ship to and depending on the Item you are looking to purchase. Please Contact our customer service department at 1-800-520-8044 to inquire.
FAQs on Medical Equipment
What types of medical equipment do you offer?
We offer a variety of medical equipment such as manual wheelchairs, power wheelchairs, mobility scooters, mobility walkers, crutches, rollators, canes, bath safety products, shower chairs, patient lift chairs, sit to stand/standing aids, Patient Lift Slings, patient room furniture etc. mobility aids for sale since 2006 at best lowest prices.
How can I determine which mobility product is right for me or my loved one?
The choice of selecting the right mobility product depends on factors like the individual's level of mobility, physical condition, intended usage, and environment. Consulting with a healthcare professional or mobility expert can help determine the best fit. Our team is here to guide you based on your unique situation. Call our experts anytime at 1-800-520-8044
Are your medical equipment products easy to assemble?
Yes, many of our products are designed for easy assembly. Detailed instructions are provided, and our customer support is available to assist if needed.
Do you offer warranties on your medical equipment?
Yes, we provide warranties on most of our products to ensure your satisfaction. Warranty details are specified on individual product pages.
Can these mobility equipment of home care mobility products be customized to suit individual needs?
Some products offer adjustable features, allowing customization based on individual requirements. Additionally, mobility accessories are available to enhance comfort and convenience.
Can I try out the medical equipment before making a purchase?
While we don't offer in-person trials, we provide detailed specifications and descriptions for each product to help you make an informed decision.
Can I rent mobility products instead of purchasing them?
Depending on availability, some companies offer rental options for mobility products. However, purchasing a product often provides more long-term benefits and customization options.
How do I maintain and clean my mobility equipment?
Regular maintenance is important for durability. Follow the manufacturer's guidelines for cleaning and maintenance. For example, regularly check tire pressure on wheelchairs and scooters, lubricate moving parts, and keep electrical components dry.
Can I travel with these mobility products?
Many mobility products are designed with travel in mind. Folding mechanisms are common in wheelchairs and rollators, and some scooters can be disassembled for easy transportation. Always check the product specifications for travel-friendly features.
What's the process for purchasing home care mobility products?
Browse our product catalogue through Shop Departments, select the product category, items you need, and add them to your cart. Follow the checkout process, and our team will process your order and provide shipping information.
FAQs for mobility-challenged individuals getting Home care treatment
How can I make my home more accessible for a mobility-challenged individual?
There are several steps you can take to enhance accessibility at home. Install grab bars in bathrooms, create ramps for thresholds, ensure clear pathways, and consider adding raised toilet seats or shower chairs. Additionally, rearrange furniture to provide enough space for easy movement.
What safety measures should I implement to prevent falls and accidents?
Safety is crucial. Secure rugs and carpets to prevent tripping hazards, eliminate clutter, ensure proper lighting in all areas, and install handrails on staircases. Non-slip mats in bathrooms and well-secured rugs throughout the house can also reduce the risk of falls.
What assistive devices can help a mobility-challenged individual at home?
There are various assistive devices available. Consider installing handrails and grab bars, bed rails, bathroom safety equipment like using raised toilet seats, shower chairs, and commodes for bathrooms. Lift chairs, mobility aids like walkers and rollators, and bed rails can also enhance safety and convenience.
How do I provide emotional support to a loved one with mobility challenges?
Emotional support is essential. Be patient, empathetic, and understanding. Engage in open conversations about their needs and feelings. Encourage them to maintain social connections and engage in activities they enjoy.
Can I create a personalized care plan for a mobility-challenged individual?
Absolutely. A personalized care plan involves assessing the individual's needs, preferences, and medical requirements. Collaborate with their healthcare provider to develop a comprehensive plan that addresses both physical and emotional well-being.
How can I promote independence while providing home care?
Encourage independence by involving the individual in daily activities as much as possible. Adapt tasks to their abilities, provide tools for easier mobility like power wheelchairs, mobility scooters and offer choices to maintain a sense of control and autonomy.
FAQs Related to Healthcare Providers:
Do you collaborate with healthcare providers to recommend suitable equipment?
Yes, we encourage communication between customers and their healthcare providers to ensure the chosen equipment aligns with medical needs.
Can my healthcare provider directly purchase equipment from you for me?
Yes, healthcare providers can facilitate purchases on behalf of their patients. Contact us for details on this process.
Can I consult with your team regarding equipment recommendations?
Absolutely, our team is available to answer your questions and provide guidance on selecting the right equipment based on your healthcare provider's recommendations.
Can I request specific product information to share with my healthcare provider?
Do you have any resources on your website for healthcare providers?
Currently, we focus on providing information for end-users. However, healthcare providers are welcome to explore our product catalog and contact us for personalized assistance.
FAQs Related to Top Medical Mobility:
Why should I choose Top Medical Mobility?
Top Medical Mobility Inc. is an online one stop store of mobility aids and medical equipment for disabled, handicapped, elderly and adults having mobility issue. We have been providing top quality manual wheelchairs, power wheelchairs, mobility scooters, mobility walkers, bath safety products, shower chairs, patient lift chairs, sit to stand/standing aids, Patient Lift Slings, patient room furniture etc. mobility aids for sale since 2006 at best lowest prices.
Who can benefit from medical mobility?
Medical mobility aids are designed to provide assistance and improved mobility to individuals who may have difficulty walking or moving around independently due to various medical conditions, disabilities, injuries, or age-related limitations. People of all ages and backgrounds can benefit from medical mobility aids, including:
Seniors:
As people age, mobility can become more challenging due to conditions like arthritis, osteoporosis, and muscle weakness. Mobility aids can help seniors maintain their independence and reduce the risk of falls.
Individuals with Disabilities:
People with physical disabilities, such as paralysis, amputation, cerebral palsy, multiple sclerosis, and spinal cord injuries, often rely on mobility aids to navigate their surroundings and perform daily activities.
Post-Surgery Patients:
After surgeries, individuals may experience temporary mobility limitations. Mobility aids can assist them during the recovery period until they regain their full range of motion and strength.
Injured Individuals:
Individuals recovering from injuries, such as fractures, sprains, or strains, may require mobility aids to move around while their injuries heal.
Chronic Illness Patients:
Individuals with chronic illnesses like Parkinson's disease, muscular dystrophy, or lupus may experience fluctuating levels of mobility. Mobility aids can provide support during periods of reduced mobility.
Can I trust that my personal information is safe and secure on your website?
Absolutely, we treat your personal information with the utmost seriousness. Through the utilization of SSL security, we can guarantee that all your personal data is encrypted and kept secure. Your credit card information is not retained; it is exclusively used for a single purchase of your chosen product. Subsequent to the transaction, your credit card details will be completely removed from our records.
Are there resources available for learning how to properly use these products?
Yes, along with user manuals, many products come with instructional videos or guides. Additionally, our customer support team is available to answer any questions you have about product usage.
How can I find out more about specific home care mobility products?
Visit our product pages for detailed information about each product, including specifications, features, and pricing. If you have further questions, don't hesitate to contact our customer support.
Can I get assistance with product assembly if needed?
Absolutely. If you encounter any difficulties during assembly, you can reach out to our customer support team for guidance and assistance. If you require someone to bring the package in your home and set it up properly , we do have white glove delivery partners that we work with across the country which can be requested to get a quote. Pricing varies between state to state. Learn more