"Buy Now, Pay Later with Affirm"
How To Buy With Affirm?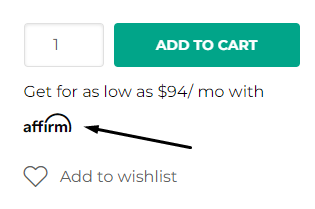 STEP 1: Select "Affirm" while Checkout
Pick any product from our Top Medical Mobility website Store and pay later with Affirm.
STEP 2
Choose Your Payment Terms
You're in control. Pick the payment option that works for you and your budget—from 4 interest-free payments every 2 weeks to monthly installments.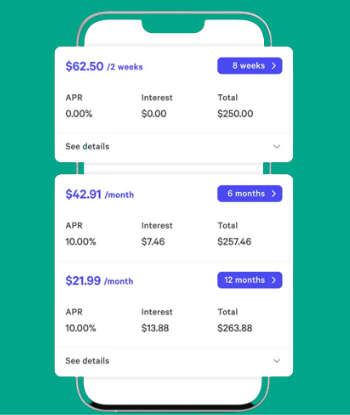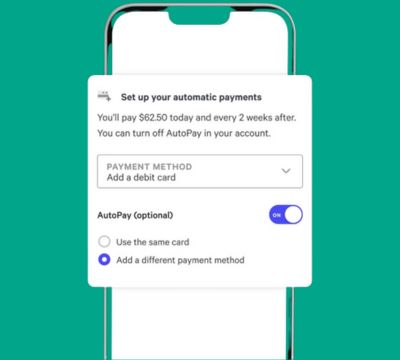 STEP 3
Make your payments
Manage your payments in the Affirm app or online, and set up AutoPay so you don't miss a payment. But if you do, you'll never pay any fees.
Why choose Affirm for Financing?
TRANSPARENT
Affirm Discloses Your Total Payment Upfront, Ensuring a Fixed Amount That Will Never Increase!
FLEXIBLE
Select the Schedule that Fits Your Needs!
FAIR
With Affirm, Rest Assured You'll Never Encounter Any Extra Charges!
Check Your Eligibility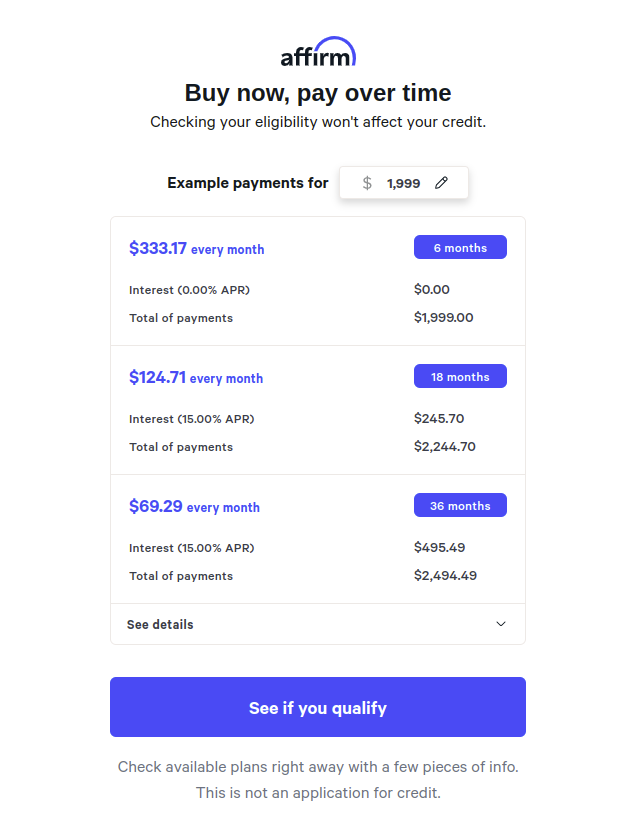 Shop Featured Categories
FAQ
Q1. How does Affirm's ``buy now, pay later`` service work?
Affirm's "buy now, pay later" service provides consumers with a flexible and convenient financing option for their purchases. Here's how it generally works:
Select Affirm at Checkout
When shopping online with a participating merchant, you can choose Affirm as the payment option at checkout.
Provide Information
Affirm will ask you to provide some basic information, such as your name, email address, mobile number, and date of birth. This information helps Affirm perform a soft credit check to determine your eligibility for financing.
Loan Approval
Based on the information you provided and the soft credit check, Affirm will determine whether you are approved for a loan. If approved, you'll be presented with the loan details, including the loan amount, interest rate, and repayment term options.
Choose Payment Plan
After being approved, you can select the payment plan that best suits your needs and budget. Affirm offers various installment options, typically ranging from a few months to a few years, depending on the purchase amount.
Make Payments
Once you've completed the checkout process and your purchase is confirmed, you'll start making payments to Affirm according to the chosen payment plan. These payments can be made online through your Affirm account or the Affirm mobile app.
No Late Fees
Affirm does not charge late fees, making it important to pay on time. However, it's crucial to adhere to the payment schedule to avoid potential issues with your credit score.
Monitor and Manage
You can monitor your Affirm account, view your payment history, and manage your payment methods through the Affirm website or mobile app.
Q2. Does Affirm affect my credit score?
Affirm loan and make payments, Affirm may report your payment history to credit bureaus, which could have an effect on your credit score. Positive payment behavior may help improve your credit, while late or missed payments could have a negative impact.
Q3. Is there Affirm charge interest and fees?
Affirm does charge interest on its loans, but they are transparent about the interest rates, which are shown upfront before you agree to the loan terms. Affirm aims to offer simple and easy-to-understand financing options without hidden fees or late charges. However, it's essential to review the latest information on Affirm's website or contact their customer support for the most up-to-date details regarding interest rates and fees.
Q4. What is purchasing power mean?
With Affirm, customers can choose to pay for their purchases in installments, rather than making a full upfront payment. This can be particularly helpful for more substantial purchases, as it enables customers to spread the cost over several months. The concept of purchasing power in this context means that customers can access and acquire products or services they might not have been able to afford in a single payment.
Q5. What if I don't see Affirm at checkout?
Merchant Participation
Not all merchants offer Affirm as a payment method. Affirm is a third-party financing option, and merchants need to integrate it into their checkout system. So, if the specific online store or retailer you are shopping with hasn't partnered with Affirm, it won't be available as a payment option.
Geographic Limitations
Affirm may not be available in all regions or countries. Its availability might be limited to certain geographic areas or specific markets.
Order Eligibility
Some merchants may have minimum or maximum order value requirements for using Affirm as a payment method. If your order falls outside these limits, you may not see Affirm as an option.
User Eligibility
The availability of Affirm can also depend on the individual customer's creditworthiness. Affirm may perform a soft credit check to determine your eligibility for their financing services. If you don't meet their criteria, the payment option might not be displayed.
Technical Issues
Occasionally, technical glitches or temporary outages could affect the visibility of payment options, including Affirm, at checkout.
Q6. What are the benefits of Affirm?
Affirm allows you to make a purchase without paying the full amount upfront. Instead, you can split the total cost into smaller, manageable payments over time, making it easier to afford more significant purchases.
Affirm provides upfront and transparent information about the loan terms, including the interest rate and the total amount you'll pay. This ensures no hidden fees or surprises during the repayment period.