Mobility Aids Infographics
Here you'll get infographics related to all Home care Mobility Aids Products and Equipment including Mobility Wheelchairs, Mobility Scooters, Walkers, Bath Safety Products and much more…
Welcome to Our Infographics Collection: Enhancing Your Medical Mobility Knowledge
At Top Medical Mobility, we are thrilled to introduce our brand-new Infographics Page, designed to provide you with a visually engaging and informative way to explore various aspects of medical mobility. Our commitment to empowering individuals with knowledge about mobility solutions has led us to create this comprehensive collection of infographics. These concise visual guides offer valuable insights into the world of medical mobility, helping you make informed decisions for yourself or your loved ones.
Mobility Wheelchair Infographic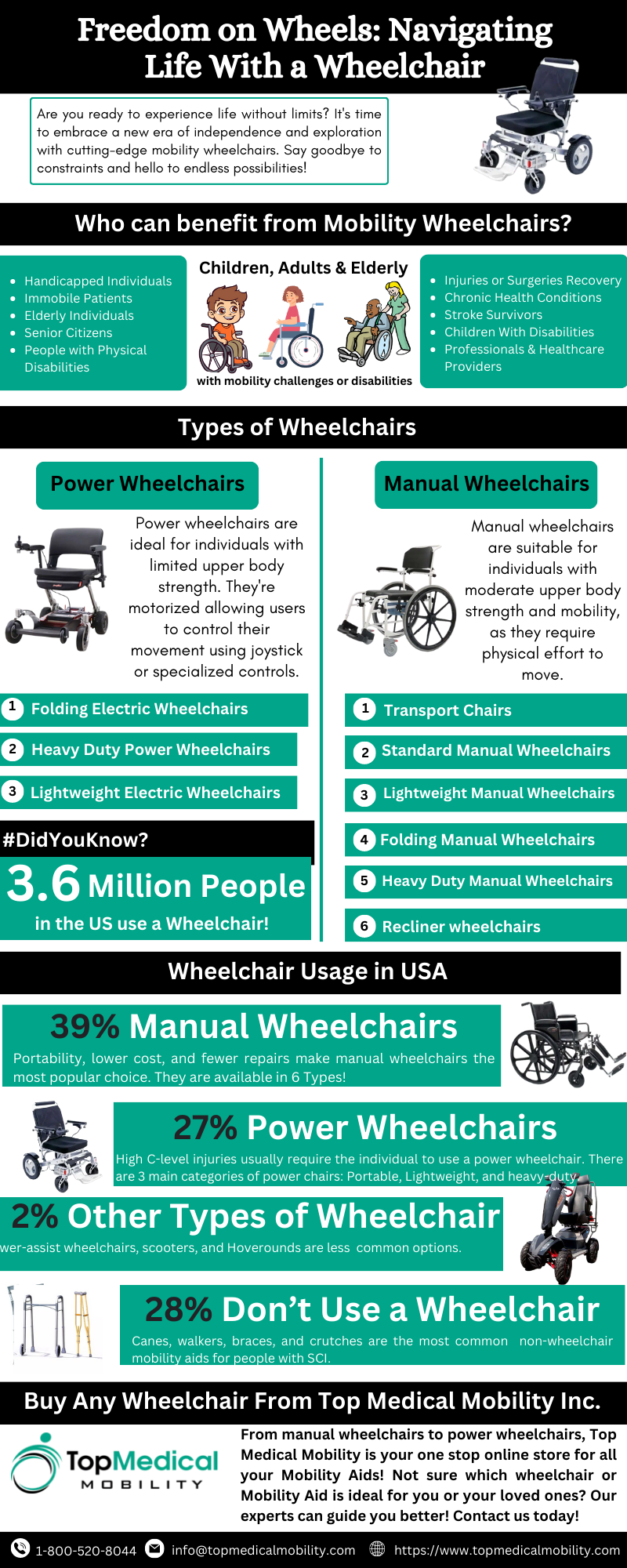 Need more detailed info about Mobility Wheelchairs? Read our expert-curated Wheelchair Buying Guide
Mobility Scooter Infographic

Need more detailed info about Mobility Scooters? Read our expert-curated Mobility Scooters Buying Guide
Stay Tuned for More Infographics!
We'll soon design and publish infographics related to Mobility Products. We will continuously update and expand our collection of infographics to cover the latest trends, technologies, and insights in the field of medical mobility. Whether you're a senior looking for ways to maintain your independence or a caregiver seeking information to provide the best care, our infographics will be your go-to resource.